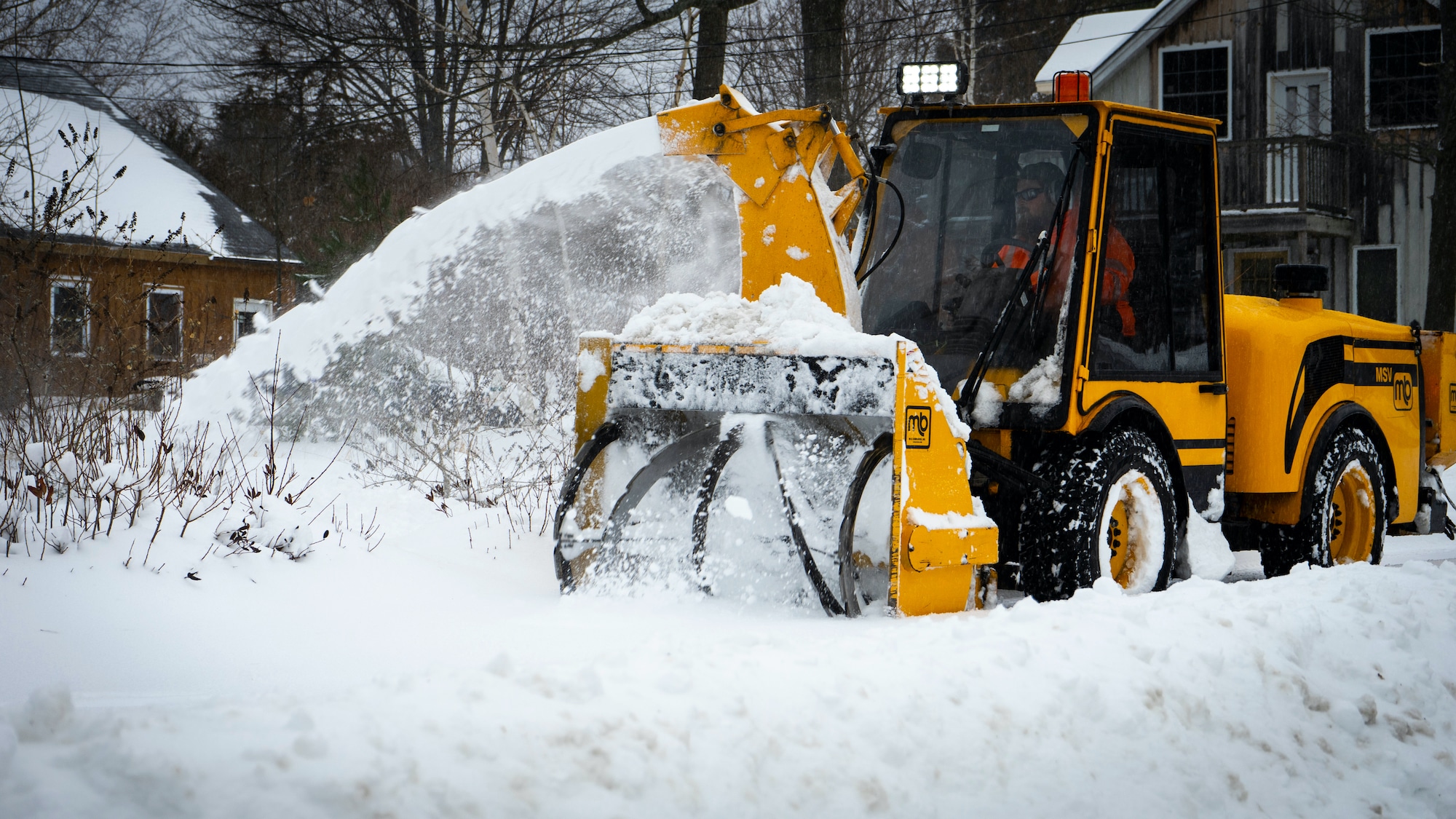 Here in Colorado, winter is nearly here. It's important to ensure you're well prepared to operate your snowplow equipment safely and effectively. Preparing for all kinds of snow conditions means maintaining and servicing your equipment. Clear View products are most commonly used to reliably defrost and melt snow or ice on rear car windows. While it is still one of the best performing tools for this use on the market, our customers have extended their use to defrosting snowplow windows.
Defrosting Snowplows
These defrosters perform even in the coldest conditions making it the perfect solution for a defrosting snowplow windows. Weather can dip into single digit or negative temperatures all winter long in Colorado, so you can rest easy knowing Clear View will serve as a high-quality solution to clearing the view on fog-prone materials.
A defrosting system is important to clear the mist and improve visibility. What's more, the Clear View defroster is simple to install on pretty much any surface.
Applying Clear View Defrosters
The defroster elements come on pre-spaced rolls for accurate application to the window. The elements can be trimmed between the minimum and maximum lengths for a custom installation and are similar in color to factory defrosters for a professional finished look.
Clear View are the go-anywhere defrosters ready to install on any window, on any vehicle, anytime. Clear View defoggers include the automatic timer and switch which means it can be turned on to ensure the snowplow is safe to use from the second the driver enters the vehicle.
Clear View II
If you're experiencing visibility or fog issues in any kind of vehicle, our friendly staff is available to answer your defroster questions. Reach out to the Frost Fighter team today. We can't wait to see what other uses our Clear View defrosters are applied to.