2712-HRVM ThermaSync® Defroster Control and Switch (Powers 2 Mirrors)
The perfect companion to your rearview heated mirror installation.
The 2712-HRVM ThermaSync Defroster Control is a great tool for powering two aftermarket heated mirrors independently. The 2712-HRVM Control is compatible with aftermarket heated mirrors from Grote, West Coast, Sure Plus, Truck Lite, Dorman, and factory heated mirrors from Ford, Chevrolet, GMC, Dodge, and others.
2712-HRVM ThermaSync® Defroster Control and Switch - $67.7
The 2712-HRVM is a dual mirror defroster control that can be used to provide power to one or two heated mirrors. Regardless if the mirrors are after-market or factory-installed the 2712-HVRM is the solution to provide power to the mirrors.
This model features an automatic shut off timing and a remote defroster switch with red indicator light.
Pressing the defroster symbol turns the control on and activates the LED indicator lamp. The control automatically shuts off at the designated time or when the switch is pressed again.
Voltage Options
The 2712-HRVM defroster controls are currently available in 12 Volt.  For 24 Volt options please contact us directly at info@frostfighter.com
ThermaSync 2700 R Series Relay Controls
The 2712/2724 controls provide simple automatic twenty-minute timing. These relay based defroster controls are 100% power modulation. All controls include the defroster switch and connectors for easy installation.
ThermaSync 2800 M Series Modulating Defroster Controls
The 2812/2824 controls feature adjustable automatic off timing, power modulation, and can be networked to allow multiple defrosters or electrical components to be activated by a single switch if networking with the 2730 Switch Boss Network Controller. All controls include the defroster switch. This is ideal for plow trucks or other applications in which the defroster should be left on longer than the normal ten minutes. For the 2800 M Series controllers please contact us directly at info@frostfigher.com
Remote Switch Installation Options
The ThermaSync 2712-HRVM defroster switch can be mounted up to 30 inches from the control, which allows for remote installation of the switch in dash or with the 2728 Installation Pack in multiple remote locations.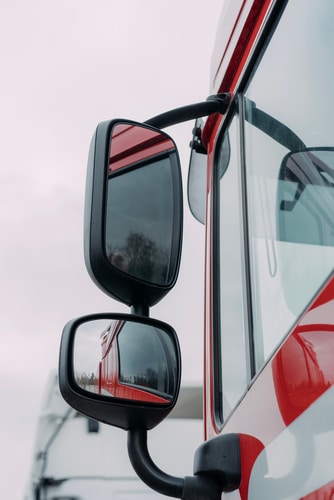 2712-HRVM ThermaSync® Defroster Control and Switch - $67.7
Power Modulation and Power Management Schematic for the 2712-HRVM ThermaSync Defroster Control and Switch