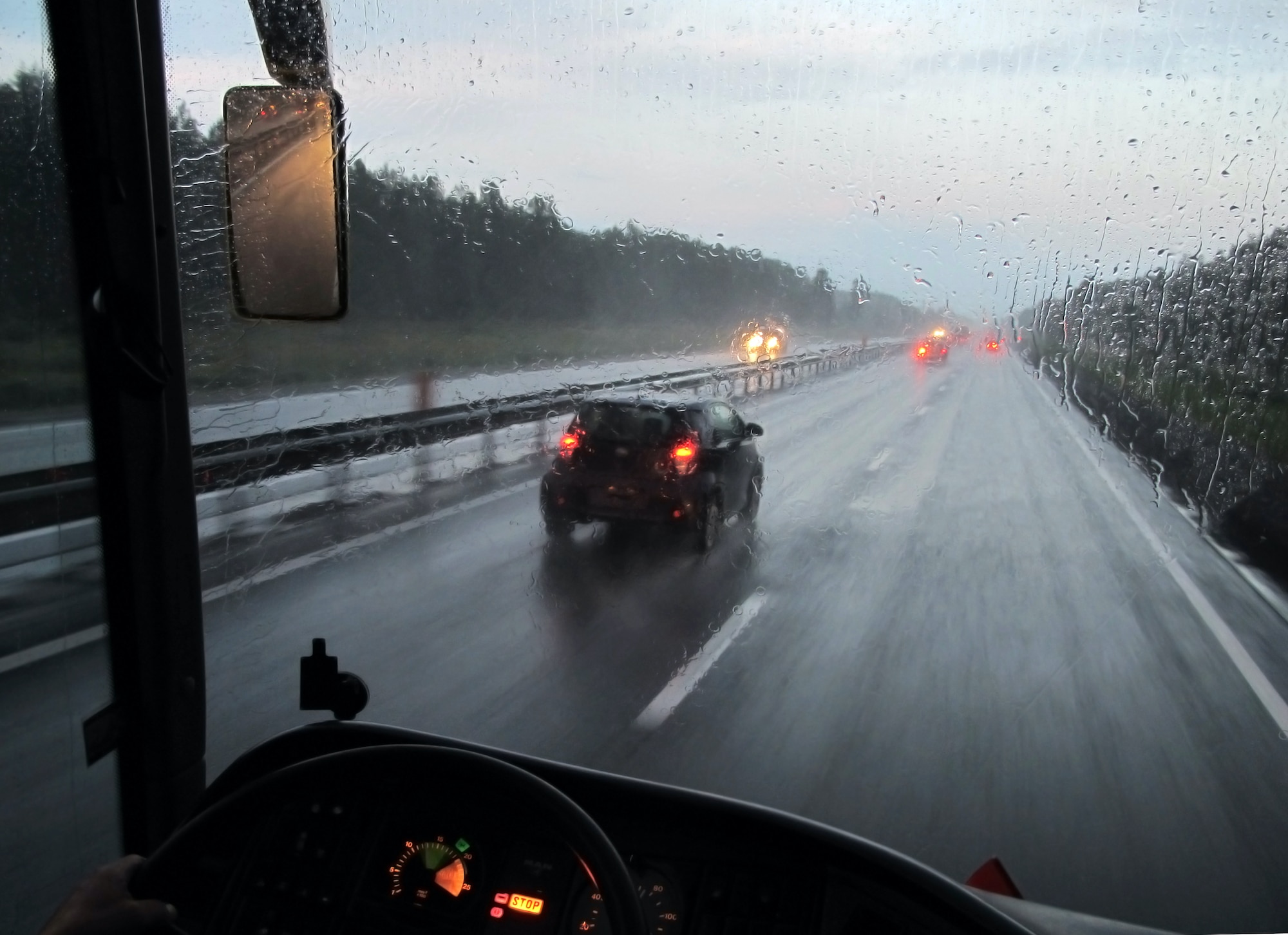 Traditionally, Clear View defrosters have been used to reliably defrost and melt snow or ice on rear car and truck windows. While this is still one of the most high-quality and best performing tools for this use on the market, customers have extended their use far beyond just cars. Clear View defrosters for busses have become a common solution to provide full coverage to fog-prone materials.
Defrosters for Busses
Clear View II Front Wiper Parking Area defrosters melt snow and ice low along the bottom of the front windshield to limit snow build up and stop wiper freezing, even in the toughest weather.
Developed and tested in Colorado's tough winter conditions these new defrosters work with the vehicles existing hot air defroster to stop wiper freezing, improve wiper operation, and enhance the view of the road ahead.
We all know this is an especially important vehicle, often transporting children to and from school in frosty conditions. It's doubly important that busses remain functioning to their best, and safest, ability.
The defroster elements are sandwiched between two pieces of release paper that when separated allow perfect alignment on the glass. They're easy to apply and long-lasting, which makes them a favorite choice among schools and government entities.
How It Works
Clear View defrosters use fine heating elements that bond directly to the surface to be defrosted. These horizontal elements connect to the Clear View vertical side buss bars which have integral tabs for power and ground.
The defroster grid is engineered to have an electrical resistance which, when powered, provides the heat needed to clear windows of snow and ice. The heating is accomplished through contact between the defroster elements and the window.
Defrosters for busses like Clear View self-adhesive heating elements come on pre-spaced rolls for easy and accurate application. These heating elements match the color of factory defrosters and adhere directly to glass or plexiglass.
The elements are simply trimmed to size between the defrosters minimum and maximum lengths for a custom fit during installation. There is no plastic backing left on the window to crack or yellow.
The defroster is connected electrically through the buss bar tabs to the vehicles power and ground, then activated with the automatic ThermaSync defroster control.